For nearly 25 years, Dermaesthetics has proven to be a leader in the manufacturing of professional skin care products.

As a leader, it is our aim to provide products utilizing the synergy of the latest skin care technology and active ingredients with the application or treatment of the skin.
With over 130 years of working experience amongst our staff of doctors, chemists, technicians, and estheticians, we continually strive to provide a professional skin care line that is effective and result oriented.
Our goal is to provide traditional and innovative methods of alleviating all types of skin care concerns by training and educating professionals on all types of treatments and home care regimens. The concentration of active ingredients in our products attack skin concerns to minimize and restore skin to its optimum health.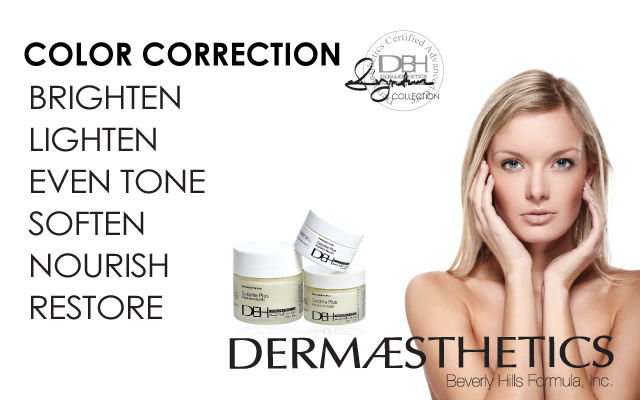 The Dermaesthetics Concept
Plan of Treatment: Dermaesthetics believes in a personalized plan of treatment, which is designed to assist estheticians in getting the maximum results for their client by alternating the course of treatment with each visit. Each plan of treatment is over the course of 6 visits, with each visit bringing the client closer to their final skin care goal. This type of service has several benefits;
Alternating of acids used on the skin stimulate healing of the skin

Client retention

Affordable cost to the client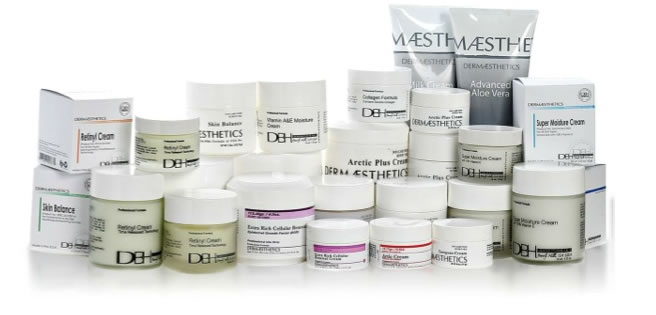 The plan of treatment begins at the initial consultation and examination of the skin. Close attention is paid to the skin type and skin conditions. The skin therapist then recommends a series of treatments that will benefit the client's skin choosing the appropriate acid and technique for the appropriate skin condition and results desired. Alternating the acids from visit to visit does not allow the skin to become accustomed to one treatment and becoming sensitized.
Dermaesthetics focuses on the health of the skin by removing the damaged skin revealing a fresh new skin. Our peeling agents are created with special blends of Alpha Hydroxy Acids, Beta Hydroxy Acids, Trichloroacetic Acids, Enzymes, and herbs in both solutions and gels.